We'll do your packing for you!
Berry Packing Services sorts and packs soft fruit on a large scale all year round. Our highly technological infrastructure and team of experienced soft fruit specialists will allow you to outsource all your packing requirements to us with complete peace of mind.
Everyone has their own speciality!
A grower wants to focus on the only thing which matters to him, i.e. the quality and taste of his product. Are you a grower or wholesaler and are you looking for suitable packaging for your product or for a customer? Berry Packing Services' team is ready to be of service to you!
Are you looking for a nice job?
We're always on the lookout for new talent as an employer. Talent we like to develop ourselves too. We encourage all our employees in their individual growth and in realising their ambitions. Interested?
ABOUT BERRY PACKING SERVICES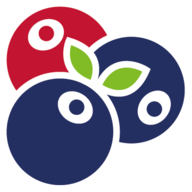 Berry Packing Services will look after all your packing requirements for you!
Berry Packing Services processes millions of kilos of berries every year in a full-option-warehouse, measuring an impressive 11.000 m², as an independent packing station for soft fruit. This is equipped with ultra modern sorting and packing machines, including a digital high-speed-sorting-machine. Our cold stores offer space for 2500 pallets. We can therefore proudly say that we are one of the most modern soft fruit packing stations in Europe.
Excellent infrastructure!
A short lead time is essential for the lifespan and quality of soft fruit. That's why Berry Packing Services decided to establish itself at Fresh Park Venlo, the ultimate logistical hub for the food sector, near both the German and Belgian borders. Your soft fruit will be ready for transport in no time at all, thanks to the flexible loading options. You can reach 152 million European consumers from Venlo within 9 hours.
30 years of expertise bundled
Berry Packing Services' team sorts and packs millions of kilos of soft fruit all year round. We are fully aware of our responsibility for, among others, your product, which is why we always work with a team of experienced soft fruit specialists and a highly technological infrastructure. Soft fruit is delicate, 'handle with care' is always our motto.
Our current standard is the result of 30 years of expertise and innovation and this has resulted in satisfied, but above all, loyal customers.
We provide a tailor-made service!
A grower wants to be able to focus on the only thing which matters to him, i.e. a perfectly grown product, with specific attention devoted to quality and quantity. Are you a grower, do you have your own berry acreage and do you want to outsource your packaging? Then you have certainly come to the right place. We aim to build strong and valuable relationships with the growers, whereby we allow the growers to do what they do best: grow a superior product.
Add our expertise in soft fruit and automation into the equation and we are, without a doubt, ready to provide you with the best possible service in the Low Countries. Our innovative and efficient packaging lines allow us to produce the exact packaging which today's consumer expects.
A tailor-made solution every time!

A successful end product!
It's becoming increasingly more difficult to stay competitive in today's rapidly changing market. The consumer is always looking for innovation. Our team of experts are working on how we can make the entire process from "field to mouth" more efficient every single day. This means we are in control of determining the future of qualitative berry consumption and this most definitely looks incredibly promising. We collect import volumes from all corners of the globe and package these for growers, wholesalers, service providers, trading companies or auctions. Each and every order is processed with the greatest of care. We provide recommendations for the choice of packaging, we think along about the product's appearance and we assist our customers on their way to introducing a suitable and successful end product to the market.
Soft fruit & packaging
We process more than 100 tons of blueberries, raspberries, blackberries and strawberries from the total soft fruit package in a food-safe environment every single day. We offer both large volume packaging and snack versions. We package the product in punnets, top seal, flow pack, shakers ... And we'll always think along about the most appropriate solution for you. The company currently processes blueberries from more than 300 hectares (which equates to a volume of more than 3,000,000 kg) from the Netherlands and Germany. This is done from the end of June to September. They are imported from the main global growing areas for the remaining months, including Chili, Peru, Argentina, Spain, Portugal, Morocco, … We mainly focus on varieties with a distinctive character, which stand out in terms of taste and/or quality.
Berry Packing Services
Venrayseweg 106C
NL 5928 RH Venlo
Do you have a question?
Fill in the form below and we will get in touch with you.